Events-Music-Movies-Shows
Pepsi Is Beyonce's Destiny

Beyonce Knowles of the R&B trio Destiny's Child, agreed to star in two TV commercials for Pepsi.

The campaign will include radio and Internet ads, point-of-purchase materials and consumer promotions. Pepsi also has the option to sponsor a solo concert tour, which Knowles is considering for 2003.



---




'Brown Sugar' leads NAACP Image Award nominations


The romantic movie ``Brown Sugar'' received a leading eight nominations for the NAACP Image Awards. Barbershop, a comedy about an urban hair salon that sparked complaints over jokes about civil rights icons, had five nominations that included best picture.



---

Syracuse "fallen" for Alicia Keys

Syracuse, NY -- "Alicia Keys. Alicia Keys," chanted fans as their thunderous applause welcomed the Grammy winner to Syracuse on Sunday, August 25th.

There was a brief silence and then the classical sounds of Beethoven Symphony 5 greeted the crowd causing an explosive frenzy. The curtains opened. A New York brownstone street scene complete with a live band playing on the fire escape and back-up singers teased the fans.

Click here for the full story


---

@ The Movies

Weekend
box office


1. The Lord f The Rings, $48.9 million
2. Catch Me If You Can, $30 million
3. Two Weeks Notice, $16.1 million.
4. Maid In Manhattan, $13 million.
4. Gangs of New York, $11.2 million.
6. Drumline, $8.4 million.
7. Wild Thornberrys, $7.4 million.
8. Harry Potter, $6.5 million
9. The Hot Chick, $4.8 million.
10. Die Another Day, $4.5 million.






New Music

SyraSoul Music
Watch




Eve




Full Moon
Brandy



Keath Sweat



All The Love
Oleta Adams


Mary J








Billboard Top 5

1.
10
LL Cool J
(Def Jam)

2.
The G Spot
Gerald Levert
(Elektra)

3.
Simply Deep
Kelly Rowland
(Columbia)

4.
From tha Roota To Tha Toota
Field Mob
(MCA)

5.
Brown Sugar
Soundtrack
(Fox)

R&B Hip/Hop Albums






---
TLC Keep Lisa Lopes' Memory Alive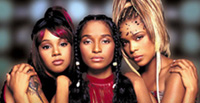 TLC's new cd titled 3D is fun, sexy and danceable -- typical TLC, and just the type of album Lisa Lopes would have wanted, says Rozonda "Chilli" Thomas.

The group may make personal and TV appearances but won't tour anymore. Tionne "T-Boz" Watkins said, "It would almost be disrespectful," to have a TLC tour without Left Eye.


---
New Albums Released

The Roots make their long overdue return on Phrenology, adding a punchier, rock sound to its full band rhymes and beats. Along for the ride are Jill Scott, Talib Kweli and Nelly Furtado.

Snoop Dogg has Paid the Cost to Be da Boss. Riding shotgun are Jay-Z, Redman, Natt Dogg and the Neptunes.

Busta Rhymes, It Ain't Safe No More
Dru Hill, Dru World Order
K-Ci and JoJo, Emotional
Monica, All Eyez on Me. ...
Syleena Johnson, The Voice.


---
In Case You Missed It Jay-Z on 60min II

Hip-Hop artist Jay-Z (Shawn Carter) talked about his life, business and the past in a Bob Simon interview for CBSNews 60 minutes II.

Some notable facts from the interview are: Jay-Z has produced a new album every eight months for the last six years, he sold over 15 million albums, his personal fortune is more than $50 million and his record label, clothing line and movie production company generates almost half a billion dollars a year in sales.


---
Former Steve Harvey Show Actor Killed

Actor Merlin Santana (Romeo from the Steve Harvey Show), was killed as he sat in the passenger seat of a parked car on Saturday in Los Angeles.

Born in New York, Santana got one of his first roles playing Stanley, an eight-year-old admirer of Rudy Huxtable in hit TV comedy The Cosby Show.


---
Ice Cube's Barbershop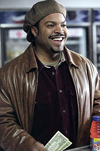 Ice Cube, famous for his scowl, thaws out somewhat by playing a small-business owner beset by worry in the urban comedy Barbershop.

In the Capra-esque tale, his character plans to get quick cash to support his pregnant wife by selling the store but finds that his family also includes the people in the Chicago neighborhood who rely on his establishment as a place to congregate.


---
Sean Combs "P Diddy" New Company

Blue Mindset is a division of Combs' Blue Flame Marketing and Advertising, and it will target residents of "Urban America" for its polling.


---
Slick Rick Waiting To Be Deported

Platinum Rap Artist Slick Rick (Ricky Waters) is being processed by the Immigration & Naturalization Service, for deportation to London England. According to an INS official, who didn't know how or when he was brought in to there custody, Mr. Waters is undesirable because he was convicted of a felony.


---
Hip-Hop's New Battle - Dr Dre vs JD

Syracuse (ENet News)

Jermaine Dupri made a statement in a past XXL article, saying Dr Dre and Timbaland are good but "I am the best hit maker out".
Dre's response comes in a new song called "Say What You Say" featuring Eminem. I'm am not sure how this song will be released but I know it will get out.

click here for the full story

---
Black History at the Oscars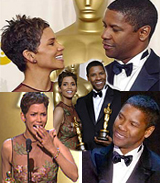 Syracuse (EspreeNet News) - Halle Berry and Denzel Washington have won Oscars for best actor and actress making it an historic night at the Academy Awards.

When asked about his performance Denzel replied "I'm giving it everything I got" and "My job is doing the best I can as an actor". No one as ever doubted his skills and it's about time he got something to show for it.

Note, this is his second Oscar.
---
Mary J Blige takes it to another level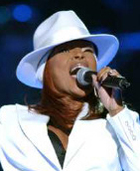 Houston (EspreeNet News) - Over the years Mary J has been known as the queen of hip-hop/soul, that's true, but she has now come into her own as she crosses many bridges in music.

She should now be call the queen.

No one could ever say that she has crossed over because it seems that music fans found her, at home on her street (R&B/Hip Hop).

click here for the full story

West African Eye Foundation
The Syracuse group hopes to set up the first eye bank in West Africa, where more than 100 million people live. There are only 75 eye doctors for that population compared with 30 or 40 eye doctors for people in the Syracuse area alone.